The following is a Dragon Gate match between Akira Tozawa against Shingo Takagi that took place during the 2012 TRUTH GATE tour on February 20, 2012 at Kobe Sambo Hall in Hyogo, Kobe, Japan. This was a No Rope, No Disqualification Match. It aired in clipped form on the 251st episode of Dragon Gate Infinity.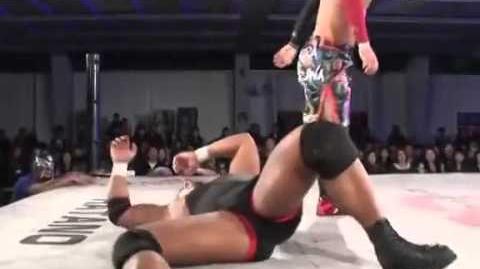 Ad blocker interference detected!
Wikia is a free-to-use site that makes money from advertising. We have a modified experience for viewers using ad blockers

Wikia is not accessible if you've made further modifications. Remove the custom ad blocker rule(s) and the page will load as expected.